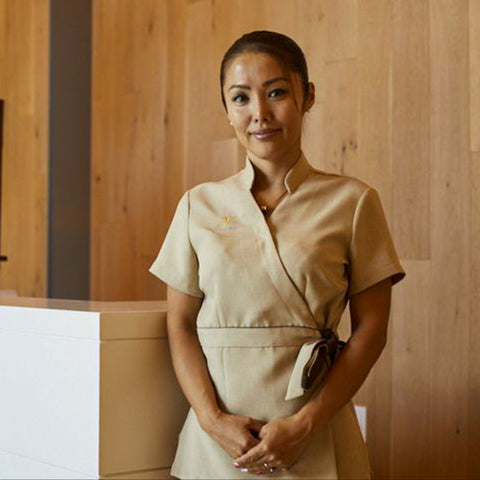 Japanese Spa and Hospitality // Tomoko Akerman
Sharing Omotenashi
Tomoko Akerman was born in Osaka, Japan. She first came to the US as an exchange student to attend 10th grade at a Californian high school. Following this experience, Tomoko became passionate about traveling and spent many years exploring countries around the world. She later married her Jewish Israeli husband and they moved to Israel together, where Tomoko fulfilled her dream of opening a Japanese spa. Ten years later, the Ackerman family moved to Los Angeles, where Tomoko now owns and operates Tomoko Spa, sharing Japanese omotanashi – the Japanese concept of hospitality for the purposes of indulgence and relaxation. 
Iroha: What projects are you currently working on? What have you most recently completed or plan to do soon?
Tomoko: I am currently developing a line of natural aromatherapy products!
Iroha: What are your thoughts regarding Asian hate and Asian glass ceiling issues?
Tomoko: On my first day in high school in the United States, I was hurt and heartbroken when I was bullied due to others' prejudice against Asians. Since then, I've never been conscious of discrimination against Asians because I have focused on being proud of my heritage regardless of what others may think.
Iroha: Based on your background, do you have any advice or a message for young people who want to follow in your footsteps?
Tomoko: Life comes with highs and lows, mountains and valleys. Once you set your goals and dreams, no matter what happens, never give up. Always move forward with a smile. Also, surround yourself with positive people who match your energy. If you believe in yourself and work hard, your dreams will come true!
Iroha: Outside of work, what are you most interested in right now?
Tomoko: Golf and creating fresh flower arrangements.
 written by Jessica Woolsey