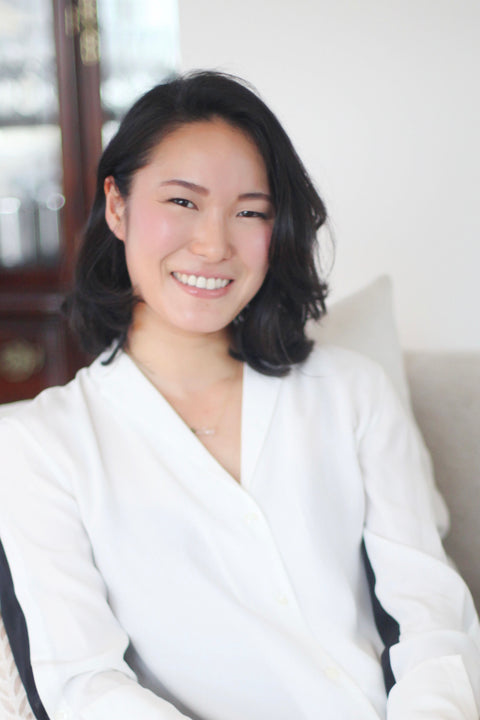 The Vision of a Female Tea CEO // Nami Yamamoto
From Tradition to Innovation
As a member of the 11th generation of Yamamotoyama, one of Japan's oldest tea companies, Nami Yamamoto grew up immersed in her family's business. An only child, she knew from a young age that she would carry on the family legacy and become the company's first female CEO. Throughout her life, her parents encouraged her choices, such as pursuing an education abroad in the US and marrying someone from a different culture. But their primary wish for her was to become a leader.
In Los Angeles, Nami broke new ground as the first US CEO and first female to run one of the Yamamotoyama companies. From the US, she embarked on a program of change management to share the company's story globally, codify its values, and adopt modern corporate practices. Inspired by her diverse team, Nami embraces mentoring and positive thinking. Currently, her focus is on succession planning, both in the US and Japan, even involving her young children, teaching them to identify the family's unique taste and discern quality. Nami is proud to have built a capable team in the US, which includes passing the torch to another female CEO.
                                   
Iroha: Please tell us about your past work, projects, or initiatives
Nami: I'm proud to have played a key role in branding Yamamotoyama globally. Creating a cohesive brand guideline, logo, and philosophy that truly reflects our rich heritage and dedication to quality has been a highlight of my career.
One of my favorite projects was directing the renewal of our flagship store, Fujie Sabo, in Nihonbashi Tokyo. I was delighted to have the opportunity to oversee everything from the interior concept to product selection, with the aim of creating an unforgettable customer experience. It's important to me that everyone who visits our store feels the warmth and passion of the Yamamotoyama brand.
I'm still hard at work on branding projects in the US, where I'm dedicated to ensuring that Yamamotoyama is recognized as a symbol of quality and innovation in the tea industry. It's a pleasure to work with such a talented team, and I'm excited about the future of our brand. 
Iroha: Tell us about the work or project you are currently working on.
Nami: As a leader and ambassador for our brand, I'm passionate about promoting our values and principles both internally and externally. In the United States, I've spearheaded a range of initiatives to bring our Mission, Vision, and Values and Principles (MVP) to life, including engagement programs and campaigns that foster a purpose-driven culture within our organization. It's a constant effort, but I believe that by staying true to our MVP, we can not only retain our talented employees but also continue to grow and thrive as a company with a strong sense of purpose.
Iroha: Any future work or projects you are planning to work on?
Nami: My vision is to elevate people's standard of green tea and nori experience to new heights, by creating a "wow" moment with every sip and bite. Innovation is at the center of my heart and my family's DNA, and we are constantly working on creating new tea blends, nori recipes, and disruptive products that will delight and surprise our customers. 
I'm particularly excited about the possibilities offered by food tech, which can help us deliver a next-generation experience on green tea and nori. I'm always looking for ways to innovate and push the boundaries of what's possible.
Iroha: Do you have any advice or a message for young people who want to follow in your footsteps?
Nami: I'm constantly learning and growing in my career, and I believe that the learning process never truly ends. I'm happy to offer mentorship and support to the next generation in the family business, leveraging my expertise in managing a diverse workforce, developing effective strategies, and creating meaningful engagement with people, regardless of their cultural background or nationality. 
Iroha: Outside of work, what are you most interested in right now?
Nami: As a mother of young children, my focus outside of work is my family and ensuring that my children grow and thrive in our multicultural home. Education is a priority for me, and I'm always seeking new ways to support my children's growth and development.
written by Kelly Crow(Tokyo-Table) 
Yamamotoyama Website |  Fujie Sabo | new collections