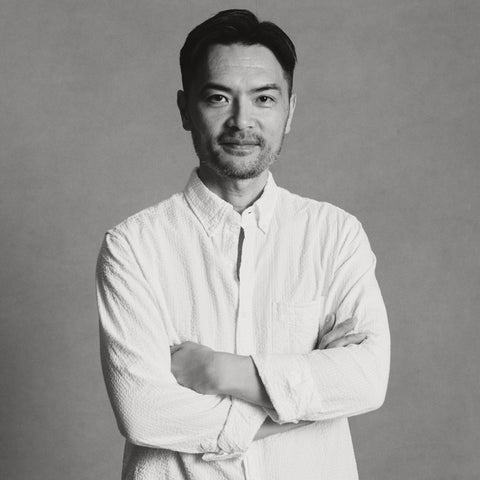 Gracious Gallerist // Kentaro Totsuka
Championing Japanese Artists in NYC
Born in Sapporo, Japan, in 1974, Kentaro Totsuka pursued his passion for sculpture after graduating from Musashino Art University in Tokyo. Seeking new opportunities, he moved to the United States to establish his career. In 2004, he returned to Japan and joined H.P. France, a Japanese fashion company, where he played a pivotal role in launching the art division and hpgrp GALLERY TOKYO in Tokyo's Omotesando neighborhood. Driven by a desire to create a vibrant market for young and emerging artists, Kentaro organized unique art projects, such as art fairs and collaborations with commercial facilities. These initiatives aimed to nurture artistic growth and provide a platform for creativity. In 2016, he relocated to New York and assumed the position of director at hpgrp GALLERY NEW YORK. There, he curated exhibitions and managed art projects that fostered connections between the artistic scenes of New York and Tokyo. His dedication to promoting Japanese creators living in New York led him to contribute to the establishment of NowHere, a gallery in SoHo. As the gallery's director, he continues to curate and program exhibitions, providing a space to showcase the talents of these artists.
Iroha: Please tell us about your past work, projects, or initiatives. 
Kentaro: Together with my long-time friend and artist Tomokazu Matsuyama, who resides in New York, we created a magnificent public artwork in Shinjuku, Tokyo. This collaboration posed unique challenges, as the global pandemic had us separated, with Tomokazu and me in New York, while the project's location was in Japan, and the manufacturing took place in China. It was a challenging time for everyone involved, but with the great team, we triumphed over adversity and successfully brought our vision to life. Today, our creation stands proudly as a renowned landmark in Shinjuku, captivating the attention and admiration of all who encounter it.
Iroha: What projects are you currently working on?
Kentaro: Since October 2019, I've run NowHere (we call it Now-Here), a gallery in Soho, New York. Our primary goal is to provide support to New York-based Japanese creators. Given the challenges of thriving in this bustling city, many of these artists have yet to achieve widespread recognition. Basically, they are nowhere yet. However, when these artists exhibit their work at our gallery, they truly embrace the present moment, now and here. This is why we call ourselves NowHere.
Iroha: What do you plan to work on in the future?
Kentaro: I have proudly served as the director of LUMINE's art program in Tokyo for more than a decade. As one of Japan's top fashion retail stores, LUMINE recognizes the importance of engaging a wider audience and establishing a distinct identity through its art program. With this in mind, I am excited to announce that we are organizing a captivating art fair in one of LUMINE's seven facilities in Tokyo this November 2023. This event will showcase the works of more than 30 talented emerging artists, including domestic and international artists. 
Iroha: What causes do you support?
Kentaro: My primary focus is supporting artists, particularly Japanese artists, although I extend my support to artists from various backgrounds. I relocated to New York many years ago with aspirations of becoming a sculptor, but unfortunately, I did not achieve my goal. Despite this setback, I firmly believe that the artistic spirit within oneself never truly fades away. Although I gave up my personal pursuit of an artistic career, I now channel my passion into supporting artists in any way I can. The presence of Japanese artists in the New York and global art scenes is relatively limited. While success as an artist does not solely depend on working outside of Japan, I strongly believe that sharing one's work with a broader audience is somewhat of an artistic duty. Historical evidence shows that many of the Japanese artists who are now recognized internationally ventured beyond Japan's borders and embraced global challenges. It is not the only path to success, but it is a reality that working on a global scale presents more opportunities to showcase one's art. In my opinion, there is no better place than New York to accomplish this objective. That is why I'm here and do what I can do.
Iroha: Based on your background and work experience, do you have any advice or a message for young people who want to follow in your footsteps?
Kentaro: If you have the desire to travel to different countries, do it now. The situation won't be better later; there is no "right time."
Iroha: Outside of work, what are you most interested in right now?
Kentaro: The future of my child.
written by Susan Miyagi McCormac   p

hoto (portrait ) by 

@tessayano
Kentaro Totsuka: Instagram | Likedlin