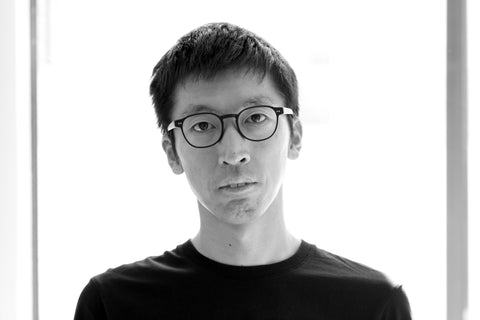 Advanced Technology Design // Naoya Edahiro
Changing the World with Cutting-Edge Robotics
Naoya Edahiro graduated from the Sapporo School of the Arts (now Sapporo City University, School of Design). He then worked for Naka Corporation where he oversaw product development, including design and engineering, of architectural hardware.
In 2004, Naoya moved to the US, and since 2005, he has worked as a furniture and industrial designer at Fuseproject, a design firm in San Francisco. Naoya oversees a wide range of projects from small home appliances to office furniture systems. With his experience in product development in Japan, he successfully oversaw many projects from the idea conception to actual mass production. His clients have included Herman Miller, Jawbone, DirecTV, Samsung, and many others.
Folding Lounge - Nissen, 2006
In 2016, Naoya became a senior lead designer at Fuseproject before launching his own design firm. Currently based in San Francisco, Naoya works with clients including startups in the US, Japan, and Asia.


Kids Furniture - Kawachi-Nagano City, 2017
Iroha : What projects are you currently working on? What have you most recently completed or plan to do in the near future?
Naoya : I am working on projects such as FemTech consumer devices, kitchen robots for fast food restaurants, and autonomous mobile robots (AMR=Autonomous Mobile Robot) for use in hospitals and warehouses. It takes a long time from development to an actual launch, so I can't always give specifics, but our projects are mainly ones that use advanced technologies, and many of our clients are start-up companies.
CHAMP - 

Volkswagen and U.S. Soccer, 2021
In addition to cutting-edge projects, I am planning to increase our collaboration with companies that utilize traditional Japanese technologies and employ designers who are active in Japan, based on my past experience working there.
Cuzen Matcha - World Matcha, 2020
Iroha : What are your thoughts regarding Asian hate and Asian glass ceiling issues? In the rise of Asian hate crimes, is your community (local, artist, business, etc.) affected in any way? How do you feel about that, and are you involved to address the issue? If so, please tell us how. Alternatively, you can also talk about Asian glass ceiling issues or any other cause you personally support.
Naoya : Fortunately, the design industry, and industrial design in particular, has been very diverse with many international designers working in the US. It is easier for Japanese designers to start or get a job in this field than in others. There are many Japanese industrial designers who are internationally recognized, and their works are well known. There is also an overall perception that Japanese designs are good, and this helps.
However, I think the reality is that very few Asians, including Japanese, have risen to take leadership roles in business. Indeed, some do not desire management positions anyway and prefer to remain specialists.
 Infinite Kitchen - Spyce, 2020
Iroha : Based on your background, do you have any advice or a message for young people who want to follow in your footsteps?
Naoya : If you are an optimistic person and someone who is fun to work with, people will be naturally drawn to you. It's good to have a positive vibe, and it opens up the world even if you don't speak a language fluently. Also, being reliable and trustworthy when it comes to work quality and speed is important. Designers are often asked to come up with solutions to problems. You want to be the person who can respond to these problems quickly and positively, solving them entirely whenever possible. Start by learning small skills, but always build on these skills and continue to try to learn as many as you can as quickly as you can to expand your breadth of knowledge.
When I was a young designer, I studied with a theme. For example, when I was a student, there was a period when I studied zoology and anatomy because I wanted to learn how functional beauty may lead to good design. From the functional beauty standpoint, I intensely explored whether objects designed based on physics and calculations could be made beautiful. If you dive deeply into a subject, you create your own depth in the field and hone your individual, unique strengths as a designer.
Staria Bedside Lamp - Yeelight, 2019
Iroha : Outside of work, what are you most interested in right now? 
Naoya : I love traveling and photography. I enjoy exploring new sights and experiencing different cultures around the world. But, like everyone else, I haven't been able to travel much recently due to the pandemic. Now I am ready to travel, yet we are busy with work. At least I am making a list of places to visit!
written by Jessica Woolsey