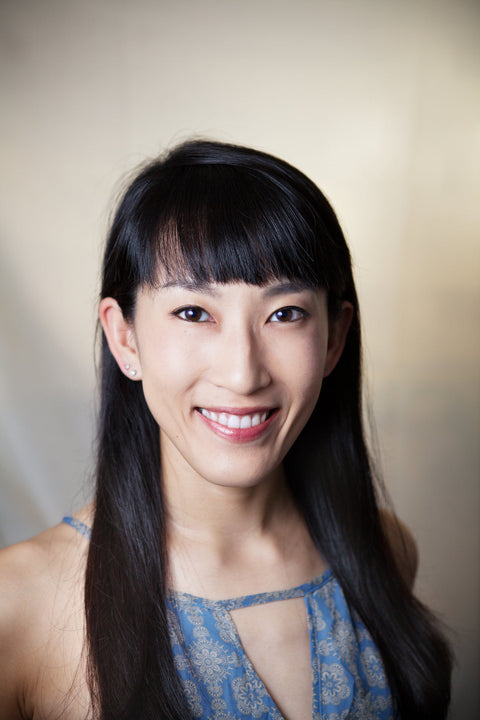 Dancing Delights // Ayaka Kamei
The Importance of Musicality and Fluidity
Hailing from Ehime, Japan, Ayaka Kamei is a dancer and teaching artist based in New York. She currently performs with The Metropolitan Opera and MorDance and is a vacation swing with The Phantom of the Opera on Broadway after concluding the two-year world tour with the show.

After her early training at Tatewaki Hiroko Ballet School, Ayaka graduated from England's Northern Ballet School and the State University of New York's (SUNY) Purchase College, where she graduated Summa Cum Laude with a President Award for Achievement in the Conservatory of Dance. Ayaka was also selected to study abroad at Codarts in the Netherlands and Springboard Danse Montréal.
Ayaka has danced with many companies, including New York Theater Ballet, Ayalis In Motion, and AZOTH Dance Theater. She has performed works by choreographers such as Balanchine, Cunningham, Tudor, and many others.

In 2017, Ayaka received the Regional Cultural Award from the Ehime Cultural Association.
As a teaching artist, Ayaka is a faculty member at 92Y and Chen Dance Center. She has taught dance and yoga in Japan and New York at places such as SUNY Purchase, Gibney Dance, Greenwich Dance Studio, Central Park Dance, Tatewaki Hiroko Ballet School, Musashino University, and more. As a versatile dancer, Ayaka takes a contemporary approach to traditional forms of dance and emphasizes the importance of musicality and fluidity. Ayaka says dancing is a source of happiness for her, and she delights in sharing it with everyone.
Iroha: What projects are you currently working on? Please also feel free to mention what you have done most recently or plan to do in the near future.
Ayaka:
This spring, I am cast in Madama Butterfly and a cover of Turandot at the Metropolitan Opera.
I also work with a contemporary ballet company, MorDance, and I have been understudying 4 ladies in an evening length program. Our shows are on April 29 and 30!
In the beginning of May, I am performing with The Phantom of the Opera on Broadway as a vacation swing.
On the side, I teach 8 dance classes a week. The schools' dance recitals are happening soon, and I am excited for the students to feel the theater magic!

Iroha: How do you see your role in society or in business?
Ayaka: I try my best to keep up the good work in representing my country. If I leave a good impression as a Japanese person, I am sure it will help the upcoming and emerging artists - like Japanese artists who walked before me left amazing reputations.
I love teaching young students, and I definitely try to be a role model for them. I hope my Asian students are encouraged to see an Asian working professional like me. I hope other students learn not only dance technique, but also the importance of respect and kindness in the community in my dance classes.
It breaks my heart to see Asian hate crimes in the news. It is terrifying that my alert level has to always be high in NYC. Regardless, I do not let it change how I treat other people. I only wish to treat people with kindness and compassion, and I hope that everyone can do the same. I am an advocate for equality and try to be a great ambassador for people from similar ethnic backgrounds as myself.
Iroha: Based on your background, do you have any advice or a message for young people who want to follow in your footsteps?

Ayaka: When I first came to the U.S. in 2011, I had an amazing conversation with a taxi driver on the way to my college. He said, with a kind smile, "New York is such a melting pot - don't let anyone change you". It has helped me stay true to myself and given me strength on many occasions. I would love to encourage anybody who is pursuing their dreams to find confidence in who they are.
I also recommend trying anything and everything that interests you. Many great opportunities came to me because I have tried something somewhere, and a kind person who saw me there recommended me to somebody else. Everything truly happens for a reason!

Iroha: If you could have any animal as a pet, what animal would you choose?

Ayaka: It might be cliché, but a dog! A black lab and a Shiba are my dream doggies.

Iroha: What is your favorite color and why?

Ayaka: Sky blue. Looking at the sky makes me feel connected to my family in Japan, and it brings me immense gratitude and peace.
written by Jessica Woolsey  /  photography: Matthew Willman, Bohyun Yoon, Vincent Cento
Ayaka Kamei Website | Instagram