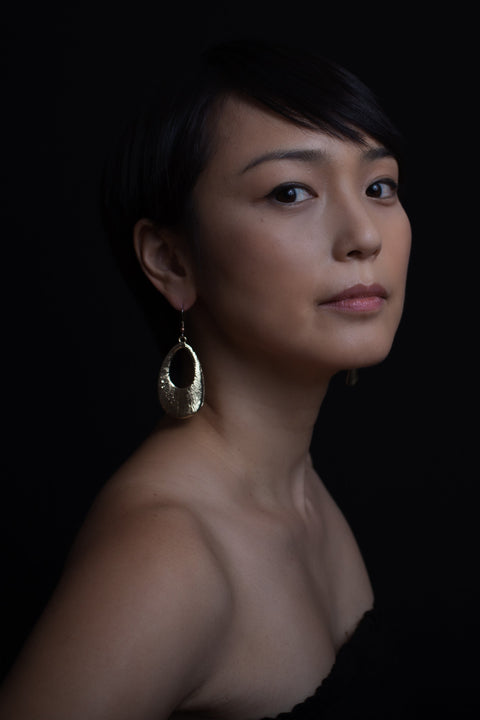 Culinary Culture Entrepreneur // Sayuri Oyamada
Acting, Entrepreneurship, 

and Advocating Japanese Culture
Sayuri Oyamada is a versatile actress from Niigata, Japan. She made her acting debut in 2000 and has gained recognition in film and television both in Japan and internationally. Sayuri was selected for the prestigious Program of Overseas Study for Upcoming Artists by Japan's Agency for Cultural Affairs where she studied in New York City from October 2010 to July 2011. She is currently based in New York and has appeared in notable works such as "Bright Future," "Seventh Anniversary," "Miracle Banana," and "While the Women Are Sleeping."
Sayuri's drive to bring positivity and unique aspects of Japanese culture to the world extends beyond acting. She is also a successful entrepreneur, with a passion for introducing traditional Japanese culture to the world. She launched the multi-purpose brand Oyamada Japan in October 2020 creating Oyamada Onigiri rice-balls, which are a unique blend of traditional and modern flavors. She has also started a sushi roll catering service with vegan options.
Sayuri's commitment to promoting healthy living and the importance of what we eat is a key aspect of her life. Her personal experiences and hardships during the pandemic have shaped her values and view of life, leading her to focus on others. Sayuri is a global actress and entrepreneur with many exciting projects on the horizon.
Iroha : Tell us about your current project. It can be something you recently completed or something you plan to do in the future.
Sayuri : Aside from my acting career, I founded a company here in New York that specializes in creating and selling rice balls - a venture that's been particularly popular during the COVID-19 crisis. It's been incredibly fulfilling to see my catering service take off, and I'm excited about the potential for expanding it in the future. I'm particularly interested in exploring ways to highlight not just rice balls and vegan sushi rolls, but also various aspects of Japanese food and culture. 
Iroha : What do you think about the Asian discrimination problem? "How do you address the issue of discrimination, particularly in regard to your experiences?"
Sayuri : Asian discrimination is a very sensitive and deep-rooted problem with no easy answers. It's a delicate and tough issue and I don't have a simple answer. It is not limited to larger communities but also affects smaller ones.
As an actor and food entrepreneur, I face daily challenges and discrimination as a Japanese woman and a new entrant to the food industry. This issue is not just about race, but also about embracing differences in cultural backgrounds and perspectives. I'm committed to exploring DEI (Diversity Equity Inclusion) issues and working with diverse people to promote greater inclusion and diversity.
Iroha : Based on your own background, do you have any advice or message for the young people who will follow in your footsteps?
Sayuri : When I came to New York 12 years ago through a Japanese program sponsored by the Ministry of Culture, the most important lesson I learned was to "have fun" and try new things. Even when I struggled with speaking English during my first acting lesson, I was encouraged to enjoy the experience. This philosophy continues to guide me today. Whether I'm pursuing something I'm passionate about or facing a challenging situation, I always ask myself how I can make it fun. My advice to others is to keep their passion alive by embracing the "have fun" mindset.
Iroha : Outside of work, what are you most interested in right now?
Sayuri : Buddhism , MMA (Mixed Martial Arts)
written by Kelly Crow  photography :  Yuki M Ledbetter(Top 
 portrait) , @TakuyaKatsumura(Except for rice balls)